Outings and excursions to nature
Hiking
Short and long distance hiking is considered to be a unique experience for one's mental and physical health. Hiking and wandering up in the mountains, natural parks, canyons and valleys would bring you close to nature, its sounds and scents. Hiking is the ultimate choice for most of the people as it the cheapest choice and no extra equipment is needed apart from hiking shoes, comfortable garments and a backpack containing some snacks and water.
Cycling
Cycling is considered to be an activity that one could use in order to commute, exercise or even entertain himself. There is a wide range of routes among mountains, forest paths, near lakes and rivers, traditional villages and even to bicycle lanes that could offer you an extremely revitalizing and recreating experience.
Museums and Archeological sites
The history of each place is unique, special and justifies the common characteristics of people living in the specific place. Every traveller who wishes to find out all the hidden parts of the places to visit , should first visit open archeological sites, or even museums ( archaeological, folkloric, historical, natural history's, etc.). The combination of a visit to an archaeological site and another physical activity nearby, would be an unforgettable and one of a kind experience for all.
Wineries
Each visitor should experience the science of wine making and tasting of the Greek local products. The long lasting greek experience combined with the expertise of the new generation of wine makers, form the ideal conditions for exceptional wine varieties, which are cultivated in every part of our country. You could wander around the aromatic vineyards and taste local wines and flavours.
Thermal healing tourism
Thermal healing tourism is an alternative way of tourism. It includes activities that are closely related to the restoration of mental and physical health as well as the improvement of the visitors' wellness. Our suggestion is to combine thermal healing baths with the unique wandering in nature (cycling, hiking).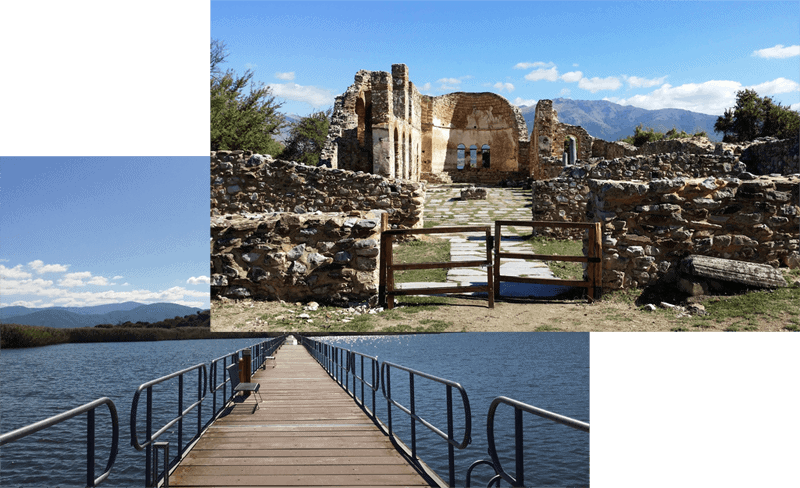 Recreational activities (sightseeing trips, lakes and rivers):
The major aim of each excursion is our mental and physical wellness. Thus, wandering in the nature, taking up a new sport or a hobby, could be characterized as the ideal way for somebody in order to charge his batteries after a stressful and tiring period. We are those who could help you create an unforgettable recreating experience only for you, your families and friends.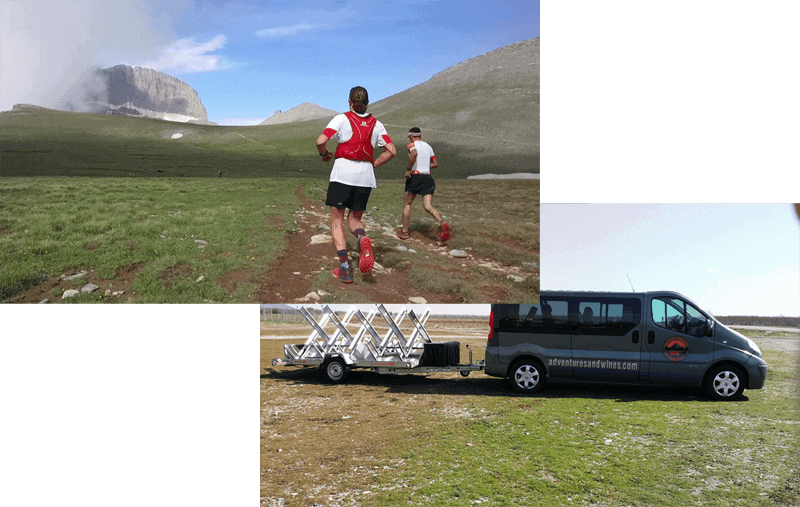 Transportation of athletes to races and various sport events
Professional and amateur athletes share their passion and love about their beloved sport in each sport event that they take part in. Many times the long distance required, the unbearable high costs and the time consuming organization of a trip, are considered to be the main constraints for someone's participation in it. Our travel agency " ADVENTURES AND WINES " undertakes (is in charge of organizing and implementing) to organize and implement the participation to the every sport event, adjusting it to the athletes' needs and desires.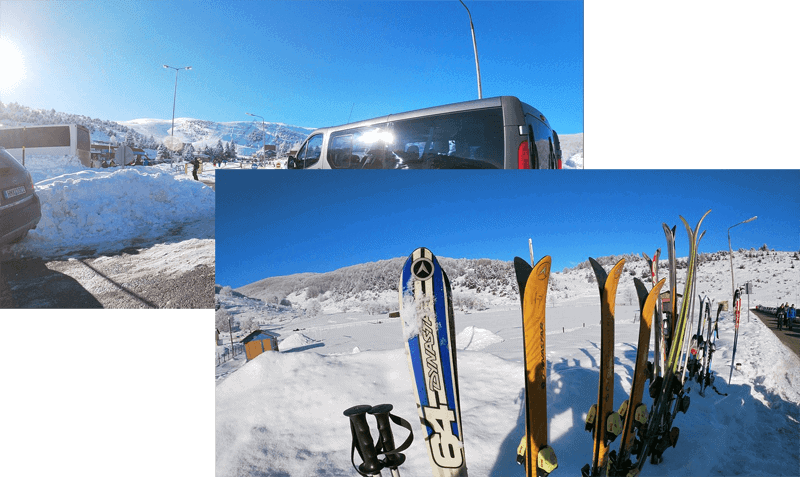 Skiing
Skiing and various activities on snow offer an unforgettable experience both to children and adults. There are many ski centers in Macedonia that could cover each skiers tastes and desires. Seli, 3-5 Pigadia, Kaimakatsalan, Pisoderi, Elatohori, and Vasilitsa are somev of the ski centers offered to visitors either for a day trip or a weeknd. Your children woyuld never forget that experience up in the snowy mountains of our country.